Your Cart
When properly prepared, a platter piled high with juicy steaks or a perfectly browned, tender holiday roast is more than just a great meal. It's an experience, a chance to create memories that last a lifetime.
But cooking a great steak or roast can be intimidating. Superior quality meats are quite an investment and ruining that gorgeous filet mignon or prime rib roast is simply not an option.
We're here to help make the process of creating the ultimate dining experience just as enjoyable and rewarding as the meal itself. You'll find the best ways to cook steaks right here in our steak cooking guides.
---
How to Cook Steaks By Cut
---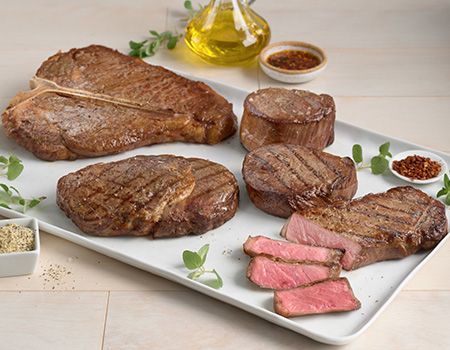 Different Types of Steaks
Get to know each one of our steaks and what makes them unique. From the most tender to the most flavorful to the best cooked on the grill. Learn all you could ever want about the world of steaks and hone your grill mastery skills.
Learn About Different Types of Steaks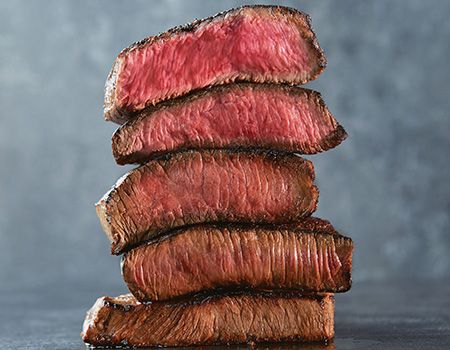 Expert Steak Tips
Our experts have shared some of their best tips for cooking steaks, including choosing the perfect cut, the best temperatures for cooking, favorite seasonings, and more. Here you'll find everything you need to cook the perfect steak every time.
Become an Expert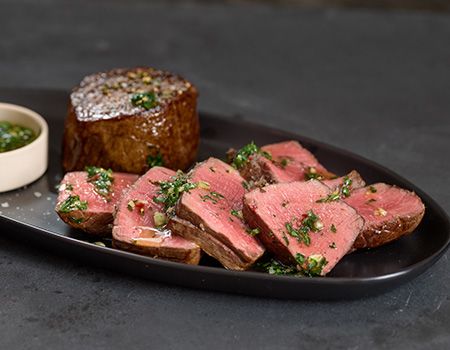 Steak Recipes
We've got step-by-step instructions to create gourmet feasts using our premium products. Here you'll find cooking tips, recipes for standout rubs and marinades, and much more. We'll update our recipes, so come back often to make the most of your meals.
Prepare a Feast