Your Cart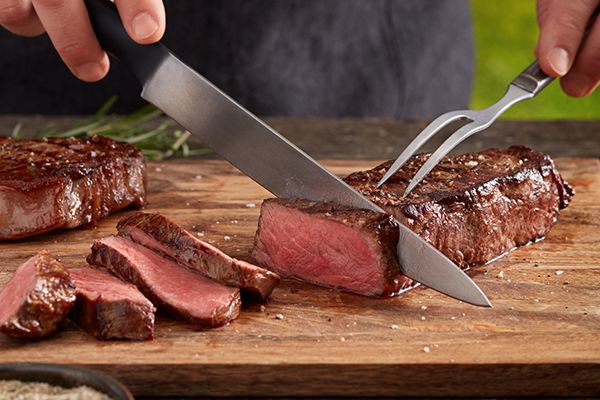 Ready to carve that gorgeous steak, but wondering if you need to sharpen your knife? A sharp knife is the key to properly carving a steak, roast or any cut of meat. It's also critical to your safety. A knife with a dull edge slips against any surface more easily, inviting unpleasant accidents and perhaps a trip to the emergency room.
Everyday use can dull a knife quickly, but it is easy to maintain a good sharp edge by "steeling" — also called "honing" — the blade with a sharpening steel.
Contrary to popular belief, the purpose of steeling your knife is not to sharpen it. Sharpening a knife actually removes metal from the blade to create an entirely new edge and is best done by a skilled professional.
Steeling a knife restores its edge by getting it to "stand up straight" again. Every time you use a knife the sharp edge of the blade gets bent a little bit to the left or right. After just a few uses the sharp edge of your knife is completely curled over and your knife will seem very dull. Steeling a knife is a fast, easy way to get that sharp edge back to work.
To steel a knife simply follow these tips and follow the illustrations below. You'll be amazed at the difference it makes when you cut into that beautiful steak.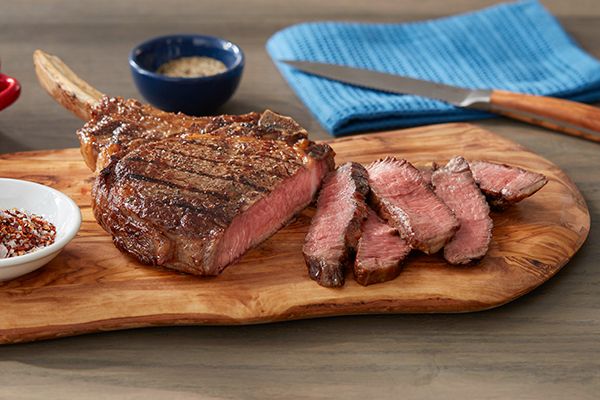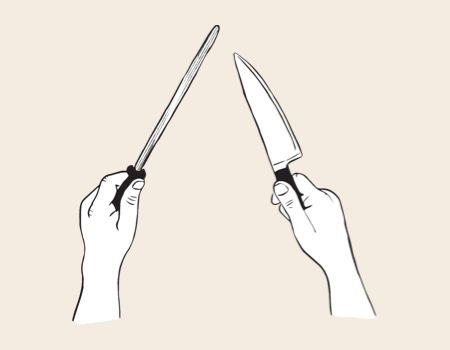 1
Holding Your Knife and Steel
Hold the knife by the handle with your cutting hand and the sharpening steel in the other hand, both should be at arms' length in front of you and pointing away from your body.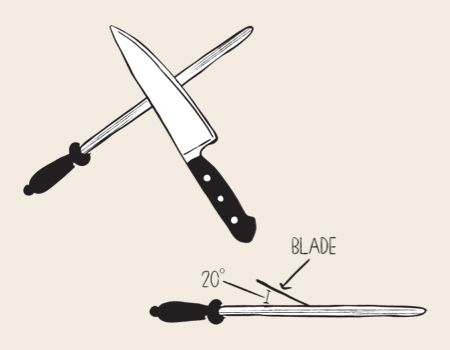 2
Position Away From Your Body
Keeping the steel pointing away from your body, place the heel of the blade against the steel about 1 inch from the base of the steel (the edge of the blade should be facing away from you) at a 20° angle.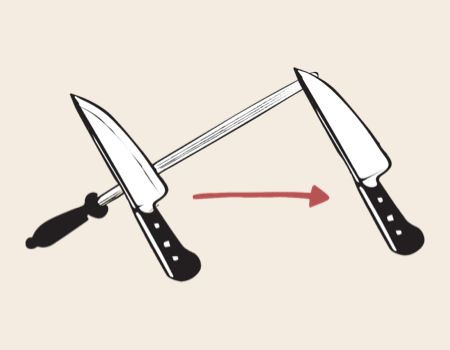 3
Apply Light To Medium Pressure
Applying light to medium pressure run the blade of the knife down the length of the steel, being sure to sharpen the entire knife from base to tip. Accuracy is more important than speed, so make sure to keep the blade at a consistent angle against the steel.
4
Repeat on Other Side of Blade
Repeat on the other side of the blade by using the bottom side of the steel and alternate sides for about 10-20 strokes. You can test its sharpness with a piece of paper and if it easily cuts it's good to go.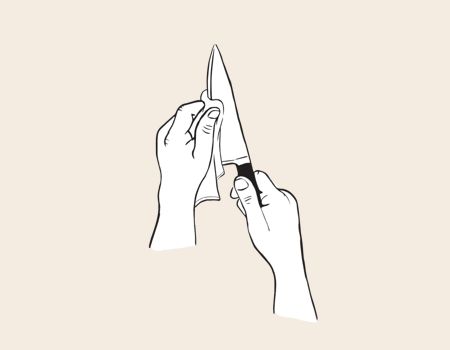 5
Wash and Dry Your Blade
Lastly, make sure to wash and dry your blade to make sure any small steel shavings are cleaned off.
---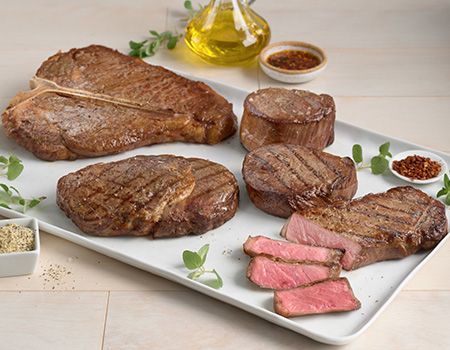 Different Types of Steak
Get to know each one of our steaks and what makes them unique. From the most tender to the most flavorful to the best cooked on the grill. Learn all you could ever want about the world of steaks and hone your grill mastery skills.
Learn About Different Types of Steaks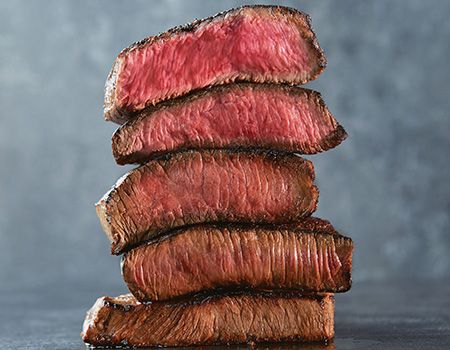 Expert Steak Tips
There's nothing like the aroma and sight of a perfectly prepared steak. Fortunately, our experts have shared some of their best tips for cooking steaks, including choosing the perfect cut, the best temperatures for cooking, favorite seasonings, and more. Here you'll find everything you need to cook the perfect steak every time.
Learn Expert Steak Tips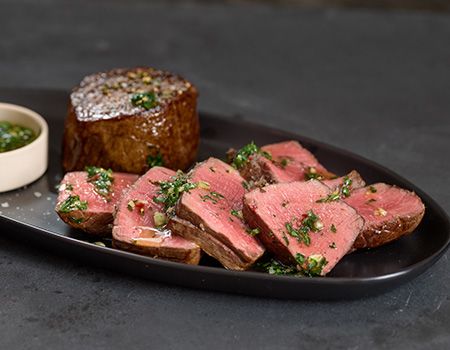 Steak Recipes
A superior steak can transform an entire meal, and we've got step-by-step instructions to create gourmet feasts using our premium products. Here you'll find cooking tips, recipes for standout rubs and marinades, and much more. We'll keep updating our recipes, so come back often to make the most of your meals.
Delicious Steak Recipes