Free Mac & Cheese no Minimum
Use Code:

ILoveMac






Terms and Conditions: Receive 1 (32oz) Mac & Cheese Casserole free with purchase of perishable items per order, per address. Use promo code ILoveMac in the shopping cart for offer to apply. Offer expires 8/2/2019 or until supply lasts. Not valid on gift certificates or prior purchases. Cannot be combined with other promotional offers. The Kansas City Steak Company(R) reserves the right to cancel or modify this offer at any time. Other restrictions may apply.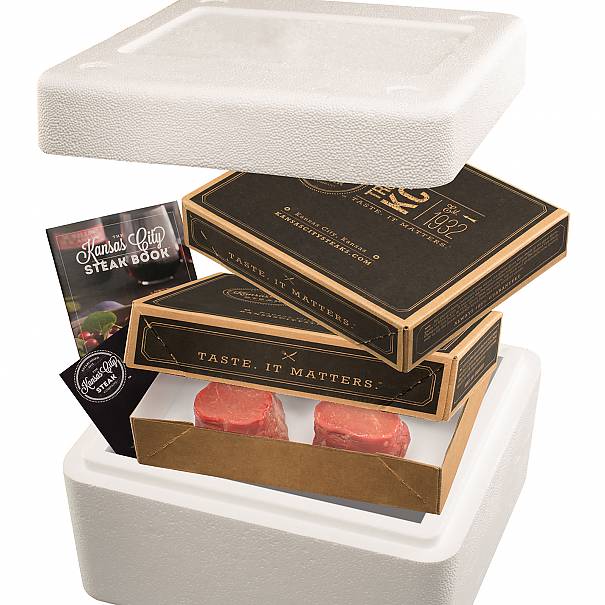 Packed for the Freshness and Quality you Expect
At the Kansas City Steak Company, we take great pride in our products – and we want you to receive them in the best condition possible. 
That's why our shipping process has to be just right. 
Every perishable order comes packed in a Styrofoam cooler with dry ice and a seasoning packet (if items are not already pre-seasoned). 
Most food items, including steaks, are flash frozen to seal in the juices and flavors.