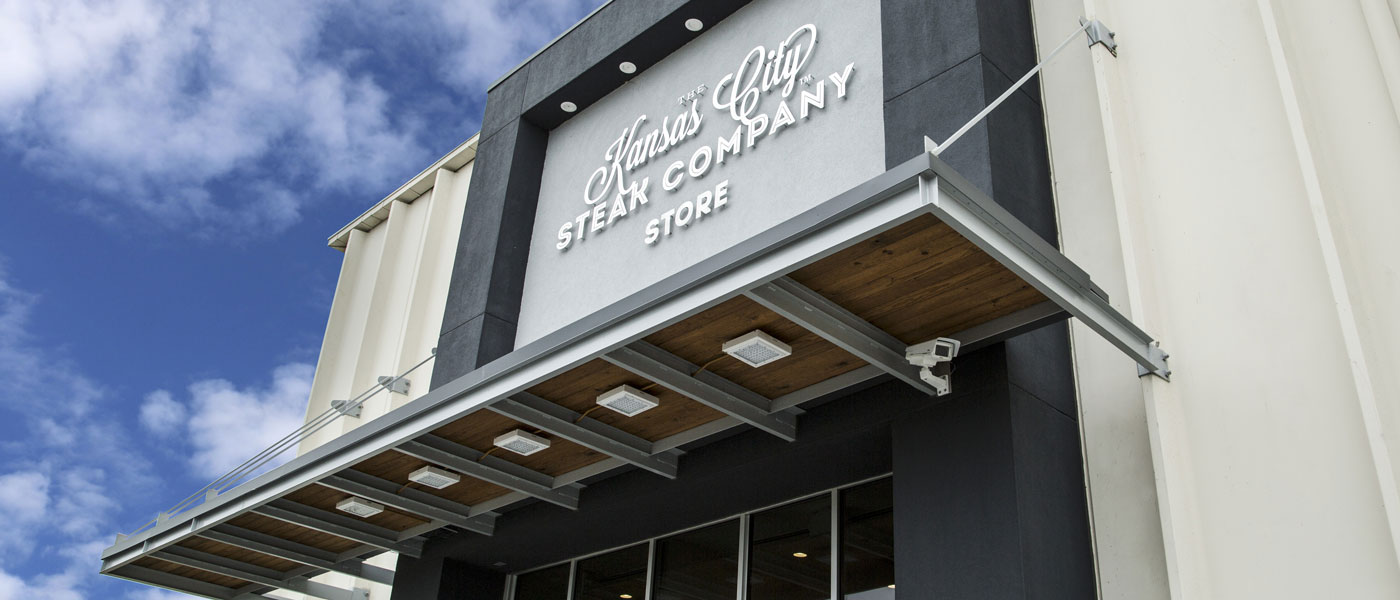 The Kansas City Steak Company Retail Store!

 Save 15% off in-store every day! We pride ourselves on providing a fantastic value for premium steaks and other delicious fine foods. And, we've been doing just that since 1932. Visit our signature store in Kansas City, Kansas for a large selection of Steaks, Roasts, Steakburgers, Sides, Appetizers, Desserts and other delicious foods. Plus, you'll be able to shop a full line of grilling gear and Kansas City Steaks accessories.

Sizzling Hot Deals!
o  12 (6 oz) Brisket Chuck Burgers  -- $69.95  now $29.95!
o  6 (6 oz) Filet Mignon -- $119.95  now $69.99!
o  2 (18 oz) Frenched Bone In Ribeye Steaks -- $79.95  now $44.95!
o  8 (4.5 oz) Classic Steakburgers -- $44.95 now $14.95!
o  4 (16 oz) T-Bone Steaks -- $114.95 now $69.99!
Plus Much More!
Store Location
5140 Kansas Avenue, Kansas City, KS 66106
(Near I-635 & Kansas Avenue)


Store Hours & Phone Number

Tuesday-Friday - 10 am - 6 pm
Saturday - 10 am - 2 pm
Phone: 913 401 2911